They have paper qualifications?
They didn't go to a plytechnic?
Inside, there's a hidden armature?
My avatar was a scientific result that was later found to be 'mistaken' - I rarely claim to be 100% correct
---
Snowbonk
Posts: 435
Joined: Mon Nov 11, 2019 9:38 pm
~One of the biggest toilet tissue manufacturers in uk is about a mile from me and still cant get any

True friends stab you in the front
---
Snowbonk
Posts: 443
Joined: Mon Nov 11, 2019 8:13 pm
Location: Girdling the Earth
Aitch

wrote:

↑

Thu Mar 26, 2020 4:36 pm

My corner shop normally sells cheap loo-rolls at 4 for 90p (approx. He's currently selling 4 for £1.69, but I don't think he's profiteering...

30801ces.jpg

...these are

Professional

toilet rolls! Whatever THAT means...

Right, you can all go back to being serious now.
They are suitable for Degree dispensers?
You know, the graffiti above a toilet paper dispenser in a university that says "<insert subject you wish to disparage>-degrees, please take one."
---
Dorkwood
Posts: 1236
Joined: Fri Oct 11, 2019 5:05 pm
Location: with the birds
Disaster capitalists sinking ever lower
The Environmental Protection Agency, headed by former coal lobbyist Andrew Wheeler, announced on Thursday a sweeping and indefinite suspension of environmental rules amid the worsening coronavirus pandemic, a move green groups warned gives the fossil fuel industry a "green light to pollute with impunity."

Under the new policy (pdf), which the EPA insisted is temporary while providing no timeframe, big polluters will effectively be trusted to regulate themselves and will not be punished for failing to comply with reporting rules and other requirements. The order—applied retroactively beginning March 13, 2020—requests that companies "act responsibly" to avoid violations.
https://www.commondreams.org/news/2020/ ... ironmental
"Ecology without socialism is just gardening" - Chico Mendes
---
Buzzberry
Posts: 44
Joined: Tue Nov 12, 2019 7:42 pm
What's the opposite of profiteering?
Like this shopkeeper in Oz. To stop bulk buying, he's priced his loo roll as one for $3.50, 2 for $99.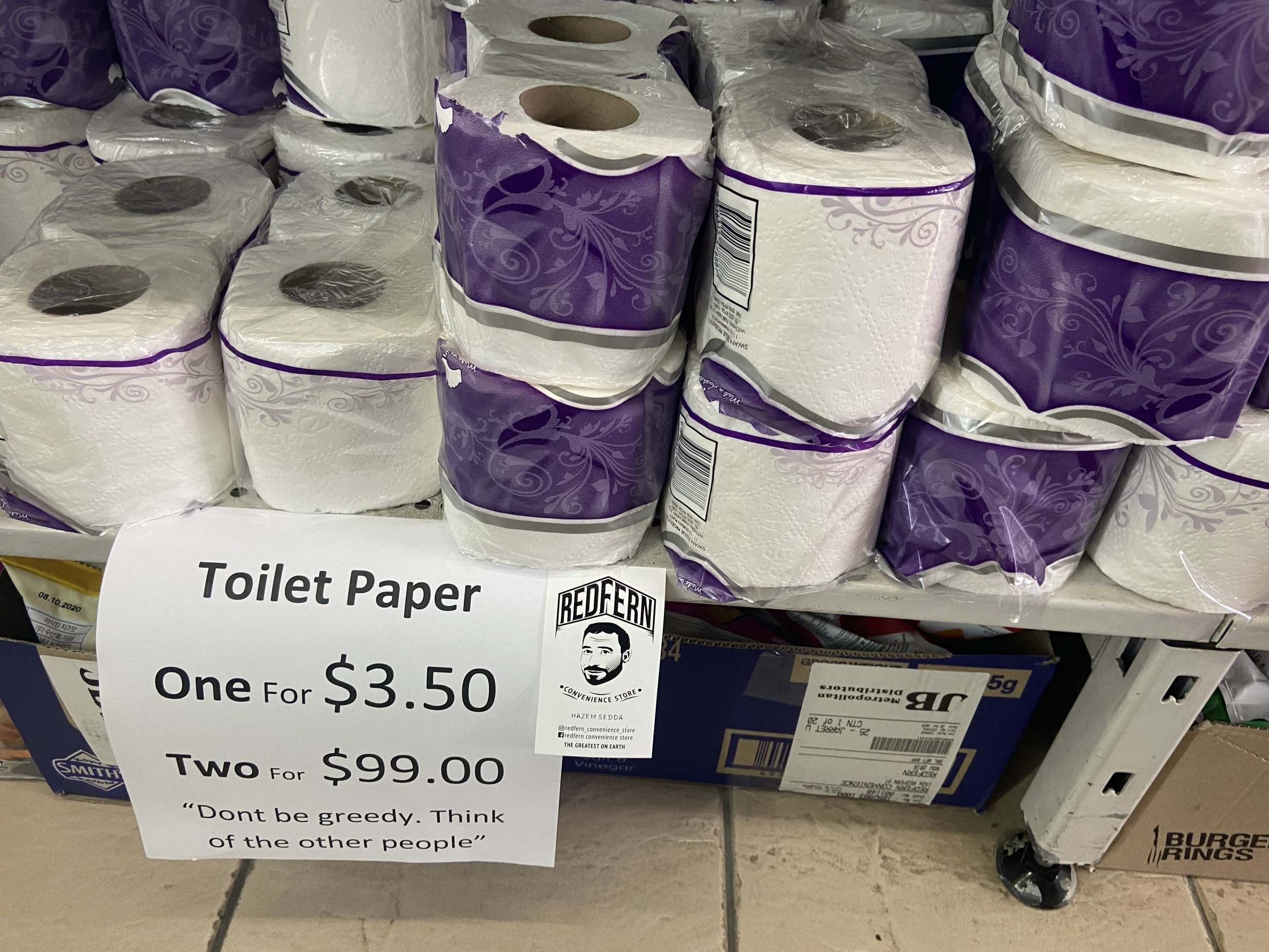 ---