Here's the flag from my municipality: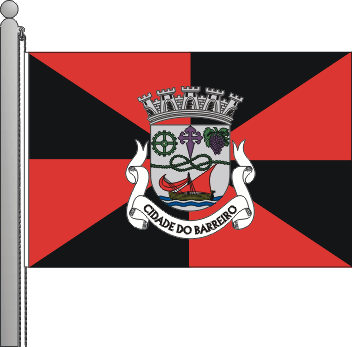 Historically this was a small fishing village as you can probably tell. The traditional
muleta
fishing boat is pretty cool, apparently deriving from an Arabic design. Bunch of grapes because of all the vineyards.
In the 20th Century they should have updated this flag to include the enormous chemical industry, but they chose not to for some reason.
Portugal's one is pretty fiddly to draw with all those castles and things: