It's worth pointing out that, across all forces (not just the Met),
Inquest wrote:Black, Asian and Minoritised Ethnicities (BAME) die disproportionately as a result of use of force or restraint by the police, raising serious questions of institutional racism as a contributory factor in their deaths.
https://www.inquest.org.uk/bame-deaths- ... ce-custody
More generally, black people are over-represented at every stage of the "justice" system: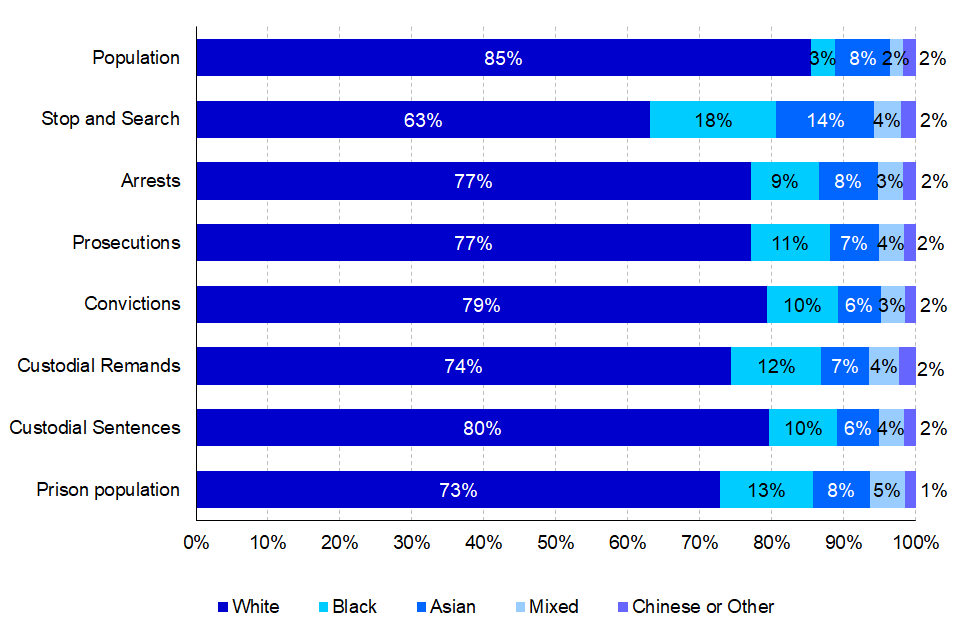 from
https://www.gov.uk/government/statistic ... ystem-2020
During the BLM protests in 2020 it was common to hear people confused about why there were protests in the UK, when racist policing is a US problem. It's clearly not the case - but I think the UK is in some ways quite far behind in its national conversation.
Still, thank f.ck British bobbies don't generally have guns. Makes it just that bit harder for them to destroy people's lives.